La crise  financière a affecté plus durement les couches défavorisées de la population urbaine. Les citadins dépendent de leur pouvoir d'achat pour se procurer de la nourriture et la variation des prix et de leur revenu se répercute immédiatement sur leur pouvoir d'achat. L'insécurité alimentaire qui en résulte se traduit par la détérioration de valeur nutritionnelle et de la qualité de l'alimentation.  Les questions relatives aux politiques urbaines nécessitent un cadre  qui intègre l'ensemble des éléments liés à la production agricole, alimentaire à l'échelle des communautés de quartiers, des metropoles urbaines, des régions…
La rencontre a rassemblé différents acteurs de la filière alimentaire, des chercheurs, des décideurs publics et locaux. Ils ont partagés leurs points de vue et échangés sur des bonnes pratiques, pour tirer des conclusions sur une planification alimentaire urbaine plus inclusive, innovante et durable.
Ils ont rédigé une Déclaration adressée aux parlementaires européens et aux décideurs, en vue des futures élections.
Introduction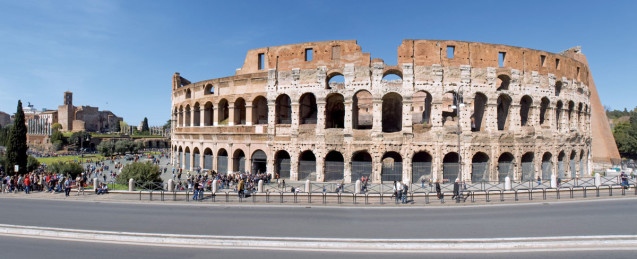 A growing number of local governments across the world are rebuilding their food systems through innovative public policy. Increased attention for urban food systems responds to the need to place food higher on the urban agenda. Urban food systems are an increasingly important driver for many other urban policies such as health and nutrition, education, occupation, tourism, transport, waste and water management, adaptation to climate change and social welfare. A paradigm shift in both planning and policy formulation is required in order to ensure access to food, foster inclusion and innovation, improve environmental management, enhance rural-urban linkages and provide policy guidance at both national and municipal level.
This 2days-workshop are focused on imaging an inclusive, innovative and sustainable urban food policies and on comparing experiences in planning and implementation of food strategies. Three working groups will focus on the following subjects that represent the pillars of Eating City Platform: Production, Consumption and Human Labour.
Three main questions to discuss concern: (Working Group)
From farm to kitchen: how to build urban food infrastructures? Building Community Kitchen or Community Food Centre that integrate food activities with the local agri-food provisioning area, enforcing urban procurement of local food and identifying the policy and regulatory environment of market.
Beyond the food pyramid towards food self-sufficiency? Searching for a new paradigm for a territorial food planning able to improve the local management of agri- food systems, both local and global and evaluate the local food provisioning area.
Considering the flows: how to reduce food miles and increase food travellers ? Most potential visitors want to taste fresh local products, traditional dishes, or regional specialities (even when they came back at home), as well as the farm and the places where those products are grown or made and the linked landscapes.
All foreign participants should arrive on Marc. 19th late evening.
March 20th
09:30 – 10:00 Arrival of participants, registration and welcome coffee
10:00 – 10:30 Presentation of Eating City project and opening remarks
10:30 – 11:00 Presentation of participants
11:00 – 12:30 Presentation of case study and discussion
12:30 – 13:30 Lunch break
13:30 – 16:00 Working group session
16:00 – 16:15 Coffee break
16:15 – 18:30 Working group session
18:30 – 19:30 Ice Breakers meeting – free time for participants
20:00 – 23:00 Conference Dinner
March 21th
09:00 – 11:00 Working group session
11:00 – 11:15 Coffee break
11:15 – 13:15 Sharing of working group results: Position paper presentation and discussion
13:15 – 13:30 Closing session.
Participants
Giuseppe Barbera University of Palermo (IT), barbera@unipa.it
Elena di Bella Province of Turin (IT), dibella@provincia.torino.it
Gianluca Brunori University of Pisa (IT), gianluca.brunori@unipi.it
Aurora Cavallo Cursa, Rome (IT), auroracavallo@libero.it
Marcello Cerasola City of Palermo (IT), mcerasola@gmail.com; concadoro2020@gmail.com
Damien Conaré Unesco chair in World Food Systems of Montpellier (FR), damien.conare@supagro.inra.fr
Egidio Dansero University of Turin (IT), egidio.dansero@unito.it
Benedetta di Donato Cursa, Rome (IT), benedetta.didonato@gmail.com
Francesca Galli University of Pisa (IT), francescagalli@gmail.com
Maria Chiara Giorda University of Turin (IT), mariachiara.giorda@gmail.com
Sabrina Giuca INEA (IT), giuca@inea.it
Efstathios Grigoriadis University La Sapienza of Roma (IT), stathisgrigoriadis@gmail.com
Anna Lei University La Sapienza of Roma (IT), anna_lei@libero.it
Natalija Lekić Eating City Summer Campus (RS), natalija.lekic@gmail.com
Giacomo Lepri Coraggio Cooperative (IT), agricoltura.coraggio@gmail.com
Simona Limentani Zolle (IT) simona@zolle.it
Maria Grazia Mammuccini FIRAB (IT), mariagrazia.mammuccini@gmail.com
Maurizio Mariani Risteco (FR), m.mariani@risteco.it
Davide Marino Cursa (IT), dmarino@unimol.it
Alessandro Monteleone INEA (IT), monteleone@inea.it
Dalia Mattioni Zolle (IT), daliamattioni@hotmail.com
Raffaella di Napoli INEA (IT), dinapoli@inea.it
Anna Laura Palazzo University of Roma III (IT), palazzo@uniroma3.it
Stefano Panunzi University of Molise (IT), stefano.panunzi@unimol.it
Silvia Paolini AiCARE (IT), s.paolini@aicare.it
Davide Pellegrino Cursa, Rome (IT), d.pellegrino@cursa.it
Lilian Pellegrino City of Lyon (FR), lilian.pellegrino@mairie-lyon.fr
Judita Peterlin Eating City Summer campus (SI), judita.peterlin@ef.uni-lj.si
Andrea Pezzana San Giovanni Bosco Hospital of Turin (IT), andrea.pezzana@unito.it
Emanuela Rosio Erica Cooperative (IT), emanuela.rosio@cooperica.it
Luca Ruini Barilla (IT), Luca.Ruini@barilla.com
Gianni Scudo Politecnico di Milano (IT), gianni.scudo@polimi.it
Roberta Sonnino University of Cardiff (UK), SonninoR@cf.ac.uk
Ntourus Sotirios City of Acharnes (GR), grdhm4@acharnes.gr
Salvatore Stingo Social cooperative « Agriculture Capodarco » (IT), presidente@agricolturacapodarco.it
Chang Tianle Beijing Farmer's market (CN), tianle@farmersmarket.cn
Pierre Vuarin Foundation CLM for Human Progress (FR), pierre.vuarin@fph.ch
Ella Weggen Eating City Summer Campus (NL), ellaweggen@gmail.com
Michela Zanardi San Giovanni Bosco Hospital of Turin (IT), michela.zanardi@aslto2.piemonte.it
The workshop will take place at
Inea
Via Nomentana, 41 (Porta Pia)
00161, Rome, Italy
Rapport final