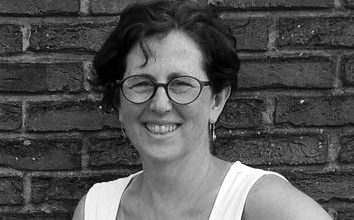 As a social worker option social policy, Karen Geyssens took her first steps in the city of Ghent as a youth counsellor. After this she joined deputy major Martine De Regge as a social policy advisor on themes like social housing, integration, sustainable energy in buildings. Since 2016 she joined the cleaning and catering services of the City, providing sustainable cleaning and catering. Her background in social policy, politics and practical social issues provides a wonderful crossover.
The City of Ghent worked closely with ICLEI on sustainable procurement for some years now. Step by step Ghent is turning into a sustainable city and works on several fronts at once in areas such as green public procurement, sustainable mobility, social inclusion, circular procurement and of course sustainable food procurement.
Today the City of Ghent does not only want to feed people, and is facing global and local issues. Food has to be healthy, fair, climate friendly, resource-smart and affordable. The city has a unique position in the market. Every year it purchases a lot of goods so why not do this through sustainable procurement? As a city, we are aware of our impact on others and collaboration is necessary. Ghent is a laboratory for new ideas, innovative techniques, a place where hands are joined together to find better solutions. Things don't become circular and sustainable until you make them. The City (with its services) is a firm believer that together we create the future and make a lasting climate neutral and livable city for everyone.
Betina Bergmann Madsen is chief procurement officer in Copenhagen Municipality and a specialist in the procurement of sustainable and organic food for the municipality's 900 kitchens. Since 2001 Copenhagen has had a goal of reaching 90 % organic in all public catering within the city, and expect to achieve the goal within 2016, naturally the tenders and food supply need to support this objective, which to our knowledge is the most ambitious in all the capitols of the world.
Betina strives to continually improve the steady supply of seasonal and high quality ingredients into the public systems and aims to tailor the tenders to adjust to the different needs of different kitchens, but also to actively enforce the municipality's ambition to ensure that tenders include SME's, circular economy and Social Economic Enterprises. 
Barbara Morton is a Director of Sustainable Procurement Limited, specialising in helping organisations to embed sustainability into their procurement and supply chain management activities. She works internationally, advising national governments, procurement agencies and companies. She has developed and delivered sustainable procurement training in over 40 countries over the past 10 years.
Since 2011, Barbara has also been engaged with the Scottish Government in improving sustainable procurement delivery across the Public Procurement Reform Programme landscape. She chaired an Advisory Group as part of Scotland's Procurement Reform Act process and has carried out a review of Scotland's sustainable procurement policies, strategies and systems.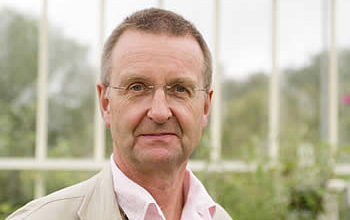 Tim Lang is Professor of Food Policy at the Centre for Food Policy, City University London where he lectures on its unique MSc and PhD food policy programmes. He founded the Centre in 1994 and was Director until 2016. In the 1970s, he was a hill farmer in Lancashire, England. This inspired his work ever since on the role policy has in shaping the food system in relation to health, environment, economy and culture. He been a member of many UK Government bodies (eg UK Council of Food Policy Advisors, 2008-10, Sustainable Development Commission 2006-11), and Parliamentary Committees (e.g. advisor to 4 Select Committee inquiries). He has advised the European Commission and Parliament, and various UN agencies (WHO, FAO, UNEP). He is a member of the London Food Board advising the Mayor of London, and helped launch the Urban Food Policy Pact signed by 100 World Cities in Milan at Expo in October 2015. He is author and co-author of many articles, reports and books. Recent books include: Food Wars (2015 ed 2), Unmanageable Consumer (2015, ed 3), Ecological Public Health (2012), Food Policy (2009) and The Atlas of Food (2008). He is currently finishing a book on sustainable diets. He set up and chaired the inter-university UK Food Research Collaboration of British academics and civil society working for a better food system 2014-16. He is a member of the new EAT-Lancet Commission on Healthy Diets from Sustainable Food Systems.
After finishing his studies at the University of Gastrnomic Science in Italy and completing an Master of Science in managment of food territories in France, Nicola, is since 2013 one of the founder of We Deliver Taste. He is a competent Gastronomic Scientist and Food Chain Manager, with good theoretical and practical knowledge about the physics, chemistry, evolution of taste and food consumption. Connected with Italy's best producers and food professionals, he is based in Milan, and is combining his curiosity with an entrepreneurial spirit. Passionate in Photo reportage about food and agriculture, he is currently working on the development of innovative restaurant concepts in Italy, and abroad.

Judita Peterlin, PhD, works at the Faculty of Economics, University of Ljubljana. She joined the first Eating City Summer Campus as a participant and since then, she has been involved in successive editions and also in other Eating City workshops as a facilitator and coordinator of the Summer Campus facilitators at La Bergerie de Villarceaux. She graduated from the Faculty of Social Sciences and gained her Master's degree at the Faculty of Economics University of Ljubljana. She gained her knowledge also at several international institutions, such as: European Institute for Advanced Studies in Management (Brussels, Belgium), Lehigh University, Iacocca Institute (Bethlehem, USA), WSB-NLU University (Nowy Sacz, Poland), St. Gallen University (St. Gallen, Schwitzerland). She finished PhD studies at the Faculty of Economics University of Ljubljana in 2014. She is teaching at the following courses at the Faculty of Economics University of Ljubljana: Foundations of management and organization, Management – English Track, Knowledge management, and Advanced management. She is the AIM2flourish professor, actively researching business innovations with her students in Slovenia and also in Croatia (during her exchange at the Faculty of Economics in Split in 2016). She has received several awards, among the latest are the ISL Conference Scholarship winner 2015; the Entrenova 2015 Award for Intelligent Systems in Tourism Best Paper Award for the paper co-authored together with her mentor Vlado Dimovski, PhD and "Best Paper Authours" at the Academy of Management 2016. Her main research interests are: social innovation, leadership development, multiple intelligences, appreciative inquiry and sustainable leadership.
Born and raised in Alexandroupolis, Greece, Pavlos Georgiadis has lived in eleven countries in Europe, Asia and America working on research projects for biodiversity conservation, sustainable development and rural extension. He is an active social entrepreneur in the agroecological sector, having created the single varietal extra virgin olive oil Calypso and the consultancy company We Deliver Taste. With a focus on participatory design of resilient agrifood systems and food policy, he is consulting major R&I projects in Greece and the EU. He is the leader of Slow Food Thrace in Greece and coordinator of the Climate Tracker Europe Hub. Pavlos is a University of Edinburgh graduate with a BSc/(Hons) in Plant Science and an MSc in Biodiversity & Taxonomy of Plants. He holds a second MSc on Environmental Protection & Agricultural Food Production from the University of Hohenheim-Stuttgart, and is currently a PhD candidate on Social Sciences in Agriculture.
Dorothy Cann Hamilton, Founder & CEO of the International Culinary Center (founded as The French Culinary Institute) is also the President of Friends of the USA Pavilion at EXPO Milano 2015. A respected leader in the education and culinary worlds, Ms. Hamilton is past Chairman of the James Beard Foundation, was the IACP's Entrepreneur of the Year in 2013 and in 2015 was awarded the Legion of Honor from the French government. She is a mentor for business accelerator Food-X and the creator and host of the PBS television series and weekly radio show Chef's Story and is author of the book Love What You Do.