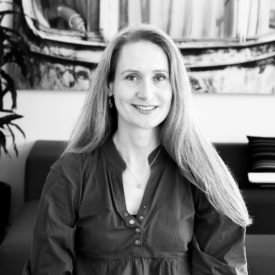 Betina Bergmann Madsen
Betina Bergmann Madsen is chief procurement officer in Copenhagen Municipality and a specialist in the procurement of sustainable and organic food for the municipality's 900 kitchens. Since 2001 Copenhagen has had a goal of reaching 90 % organic in all public catering within the city, and expect to achieve the goal within 2016, naturally the tenders and food supply need to support this objective, which to our knowledge is the most ambitious in all the capitols of the world.
Betina strives to continually improve the steady supply of seasonal and high quality ingredients into the public systems and aims to tailor the tenders to adjust to the different needs of different kitchens, but also to actively enforce the municipality's ambition to ensure that tenders include SME's, circular economy and Social Economic Enterprises.