We would like to thank you for the numerous and very interesting applications that we received following the call for this year's Eating City Summer Campus!
The application procedure is now closed and we will be starting the selections in order to give candidates the results very shortly!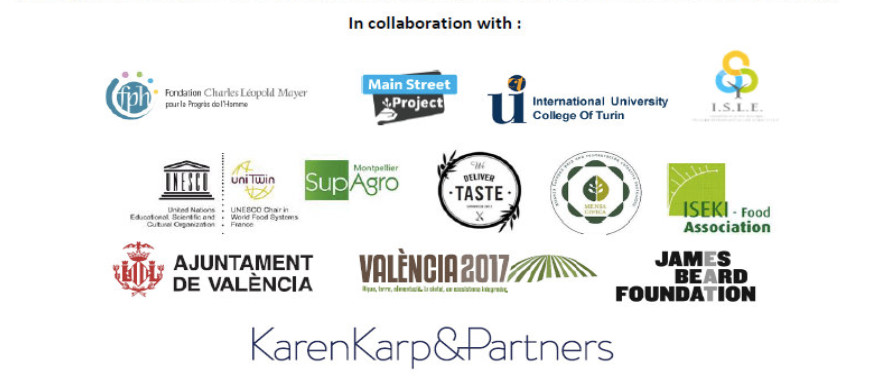 The program will include seminars, work-in-group sessions as well as recreational/cultural activities and also free time in order to stimulate dialogue and thinking among the participants and the speakers, all along the week.
Lectures will be given by international professionals working in universities, companies, local authorities and also belonging to the civil society, all related to the Eating City Network. Activities will start on Monday July 24th (late evening) with the welcome of partici pants until Tuesday August 1st morning, the day of departure.
The program for this year will include a large range of food systems issues including the leverage effect of public food serv
ice. It will focus on how new recipes should help to reduce food waste & loss and drive our food habits towards sustainability and health.
As during the previous editions, participants will be asked to write a Common Declaration all together that outlines their vision on Sustainable Food Systems according to the main theme of the campus.
This process will be supported by a staff of facilitators, during the different working group sessions taking place every day, alternately with plenary sessions.
Applicants should be aware that after the Campus, they will become ambassadors of Eating City. They will be asked to disseminate their participation and the 5th "Villarceaux Declaration" after the Campus .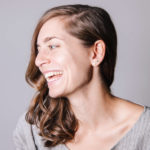 Sara Kramer
#EC_SC2017 Leading Chef
31 years old, from Microsoft Theater, Chick Hearn Court, Los Angeles, CA, United States
Sara Kramer is a vegetable-loving chef and restaurant owner in Los Angeles. She cares deeply about sustainability, both environmentally and culturally, and makes every effort to channel that ideology into practice.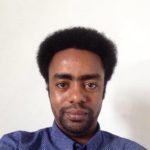 Kiya Tsegaye Lemessa
Law Student
28 years old, from Turin, Metropolitan City of Turin, Italy
A postgraduate student in Comparative Law, Economics and Finance. I am very interested in food and agricultural policies and the right to food. I am a board member of a youth initiative on empowerment and development in Ethiopia where I come from.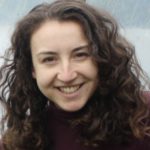 Molly Garvey
Cheesemonger On A Market
25 years old, from Birmingham, United Kingdom
Walking the line between farmer and facilitator I am passionate about power structures, patent laws, seeds, soil and global trade. Favourite food: 1 day old goats cheese.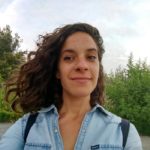 Rocío Llamas
Agricultural Engineer and MSc Agroecology
32 years old, from Córdoba, Spain
Interested in food sovereignty and sustainable development, specially in the factors affecting the agri-food systems: political, socio-economical and environmental issues.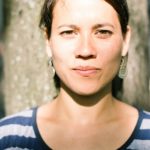 Anna Loraine Hartmann
Food Innovation and Health Student
30 years old, from Hanover, Germany
A graduate in Food Innovation and Health, born on German ground growing up with an Asian palate. I understood early that food is the common language everyone speaks and my way to express myself. I fell in love early with the sensation and the power of food.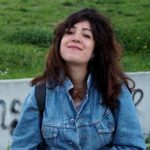 Valentina De Gregorio
Food Law And Finance Researcher
26 years old, from Turin, Metropolitan City of Turin, Italy
Deeply passionate in delicate topics such as social food movements, right to food, environmental protection and conscious choices of citizens in a global economy: I would like to turn them into a project of life.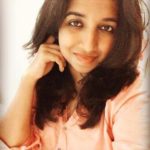 Irene Malakaran George
Food Technology Student
28 years old, from Brussels, Belgium
I am a Food Engineer, a solo traveler and an explorer of the never ending innovation in the world of food.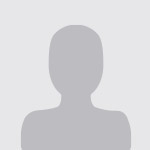 Judit Szalipszki
Arts And Society Student
29 years old, from Rotterdam, Netherlands
With a background in contemporary arts and curating, at the moment I am organizing the Neo-Futurist Dinners Series at Mediamatic in Amsterdam. Besides that, I am doing a Master's at Utrecht University in Arts and Society. I am interested in food as an artistic and design medium and more specifically in practices that involve food with the aim of overcoming distances, conflicts and creating connection between people and cultures.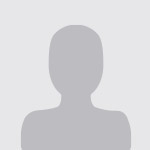 Guilherme de sa pavarini raj
Communication Student
17 years old, from Wageningen, Netherlands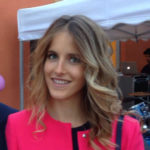 Francesca Massazza
Dietician Student
23 years old, from Turin, Metropolitan City of Turin, Italy
I am an Italian student at the university of Torino (Italy) and I am studying to become a Dietician. I am very passionate of all aspects of food from the farming process to the final products and eating. I really love what I am studying as I believe that through a good life style with sustainable and healthy eating habits everyone can promote his health and live in a better world.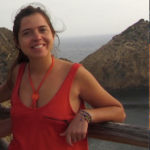 Àngela Puig Sirera
Organic Agri Association
27 years old, from Valence, Spain
I'm Àngela and I grew up in a small village from Spain. I want to keep learning about how to change and improve our relation with nature. Agriculture and sustainable food Systems are kye to cope with these present challenges. Here, the reason to attend this summer school to enlarge my knowledge and experience.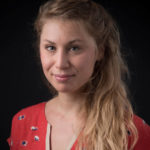 Orane Dupont
Innovations And Policies For Sustainable Food Student
27 years old, from Montpellier, France
Since I can remember, I'm fascinated by the beauty and the incredible resilience of nature. Logically, I'm interested in preservation of the environment and I oriented myself to production systems such as agroecology, permaculture, organic & biodynamic farming.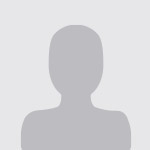 Alice Pietropolli
Social Farm, Casa Di Anna
31 years old, from Venice, Metropolitan City of Venice, Italy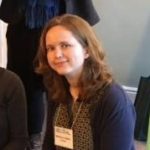 Madeline Smith-Gibbs
Philadelphia Food Council
26 years old, from Philadelphia, PA, United States
Madeline has coordinated the Philadelphia Food Policy Advisory for the last two years. After Eating City, she will begin a Master's degree in Public Policy focusing on food access.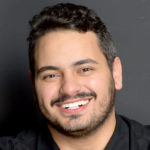 Amr Elshahawey
Food Critic And Chef
27 years old, from Bologna, Metropolitan City of Bologna, Italy
I'm a food critic, social media food influencer and a certified chef. I hold degrees in Journalism and Culinary Arts and taking Master in Food innovation at UNIMORE, Italy. I travel for work and study to taste and write about food from all over the world, explore food innovation hubs and understand the food culture and rituals.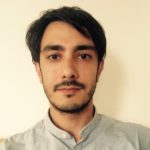 Alberto Serra
Organic Agriculture & Sustainable Food Systems Student
31 years old, from Wageningen, Netherlands
I'm currently studying sustainable food systems focusing on alternative food initiatives and local food policies. Besides I cooperate with NGOs. I am passionate about cooking and I have a garden.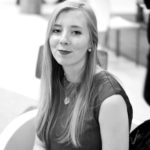 Carolin Kock
Food Technology Student
22 years old, from Bad Oldesloe, Germany
I am a Food Technology student from Germany studying in the Netherlands. I am majoring in Food Innovation Management. My study is focused on the development of new Food products and therefore I hope to be able to create food products that can contribute to a more sustainable world.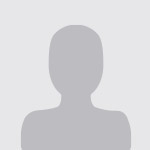 Anja Pavlin
Slorest Public Food Service Student
28 years old, from Spodnji Brnik, Ljubljana, Slovenia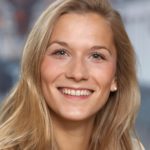 Nina Joye Smith
Team Assistant In Capital Markets Department
31 years old, from Brussels, Belgium
I am a double Masters graduate in Law and Business. I completed my studies with a thesis regarding EU regulation of food waste. As a legal consultant I have focused on EU law and policy matters concerning the environment, climate change and sustainability.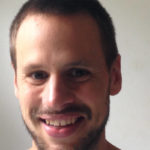 Darren Kirwan
Head Chef, Hey Presto Restaurant
30 years old, from Cork, Ireland
I am an artist and a cook and a big believer in the development of building new smaller more localized food systems.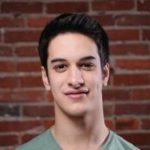 George Pitsakis
Enterprise Center Capital Corporation
26 years old, from Philadelphia, PA, United States
I am a non-profit loan officer helping sustainable and mission-driven businesses to launch, grow, and scale through loan products, social capital, and business coaching.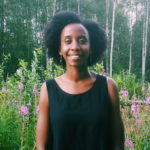 Brenda Mutuma
United States Department of Agriculture (USDA)
26 years old, from Los Angeles, California, United States
Brenda Mutuma has three years of US Federal Government experience and a few more working with local food policy and provision.She is now a Quality Control program specialist at the U.S. Department of Agriculture, Food and Nutrition Service (FNS,) Supplemental Nutrition Program (SNAP,) assisting in the auditing of national program implementation and compliance. Brenda was a recipient of the Emerson National Hunger Fellowship Award, a year-long social justice program focusing on food policy and advocacy.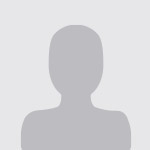 Akello Karamoko
Keep Growing Detroit
23 years old, from Detroit, MI, United States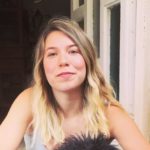 Maria Rojas
GrowNYC
28 years old, from New York, NY, United States
I'm dedicated to keeping agricultural land in production, strengthening local food systems, and building a truly equitable food system for all. This fall I will be starting my masters in Environment and Sustainable Development.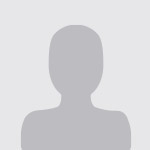 Jamilka Borges
#EC_SC2017 Leading Chef
31 years old, from Pittsburgh, PA, United States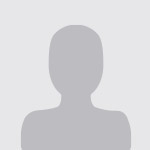 Kwame Onwuachi
#EC_SC2017 Leading Chef
28 years old, from Washington, DC, United States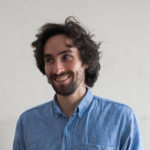 Hugo Dunkel
Local food NGO
31 years old, from Porto, Portugal
I am an ecologist who is passionate about food and its interconnection with all aspects of our lives, from health to politics, culture to behaviour and, of course, sustainability. I envision a world where abundance meets a better quality of life for all, and I know that food ecology is key to that ultimate goal. I'm ​founder​ and co-direct​or of​ "LOCAL" - Real Food Association, a platform whose goal is to set standards and literacy for food sustainability and health. As a holistic gastronome, I think, I feel, and eat food, and I'm proud to be part of this food revolution.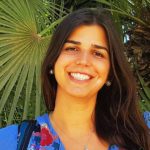 Catarina Vasconcelos
Primary Teacher in Nutrition
26 years old, from Porto, Portugal
Foodie for life, nutritionist for profession. We are what we eat! I believe everyone has a special bond with food, eating is an essential need, and the way we eat is linked to our health, environment, culture, economy, politics and society. I'm passionate about learning and recognizing all the aspects of this beautiful link we have with food and how we can adapt and create new solutions to the new challenges we face nowadays.
This campus will take place in France, from July 24th to August 1st 2017, in the inspiring location of "la Bergerie de Villarceaux" in the regional natural park of Vexin, 70 km from Paris, in a 600 ha rural property, fully dedicated to sustainable development. ( http://www.bergerie-villarceaux.org/)
The Foundation Charles Leopold Mayer, Eating City supporter and partner since the very beginning, has given rise to "La Bergerie" where several partners working together create the ideal conditions to welcome and enrich the Eating city Summer Campus.
There are no posts with this tag #EC_SC2017