The Eating City Summer Campus experience brings together young people, researchers, senior professionals working in the public and private sectors, opinion and community leaders and builds participants' capacity for learning and leading in the 21st century.
They were then asked to write together a Common Declaration to express their vision on Sustainable Food Systems by angling the text accordingly to the main thematic of the campus which this year was "Youths & Labor – how and why Food service should be a lever to create job opportunities for the young generation"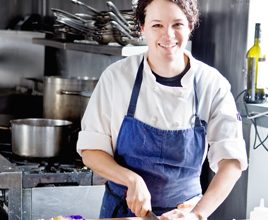 credit photo: http://mic50.com
Jamika Borges is currently executive chef of Independent Brewing Company and Hidden Harbor in Pittsburgh. Her efforts to curb food waste and sustainable endeavors as a chef are an inspiration to all young Food Dynamics.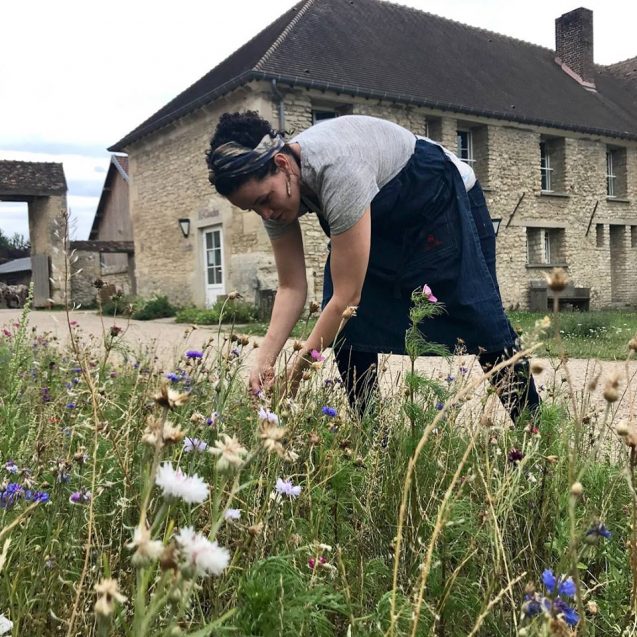 Last year, Jamilka attended the #EC_SC2017 Summer Campus as one of three top, young American Chefs who were asked to share their knowledge and expertise with the Campus participants so that they could present their solutions for a more sustainable food service industry during a "Cook-off"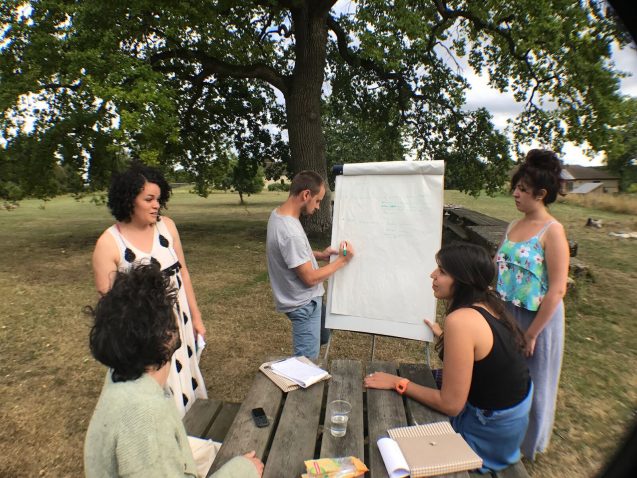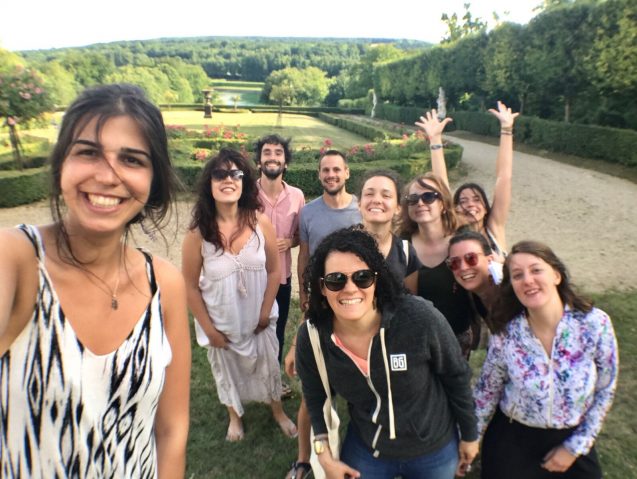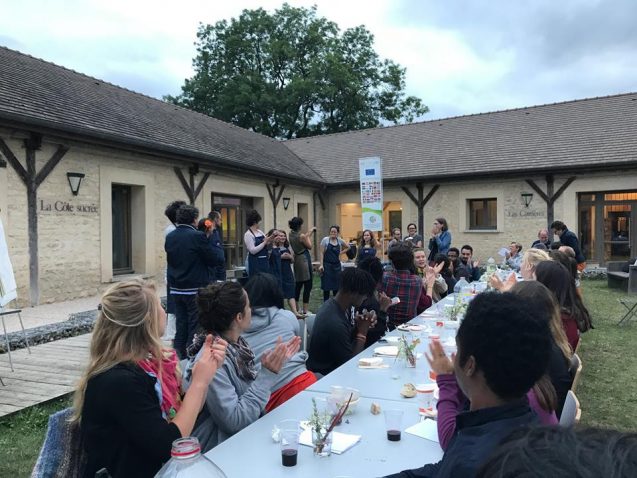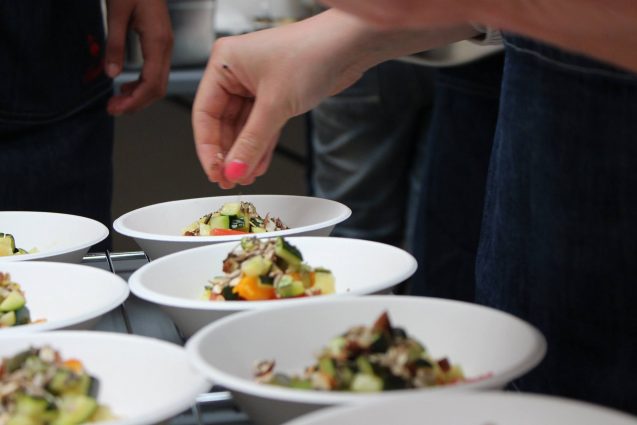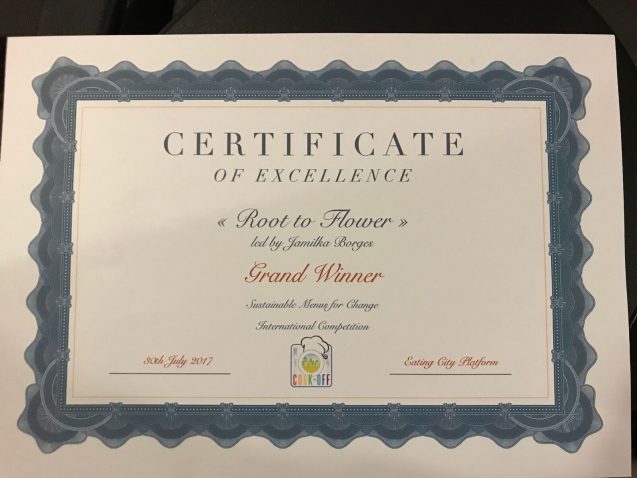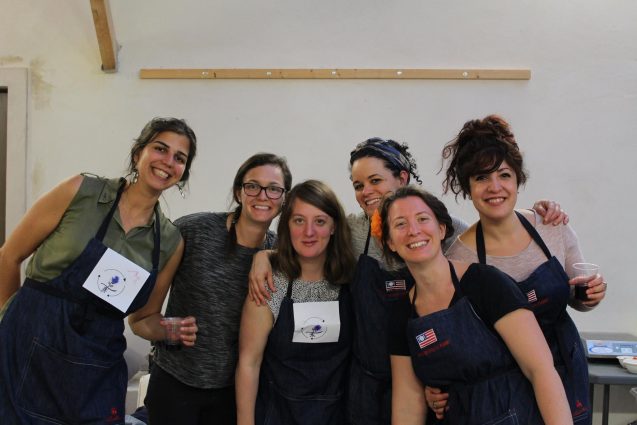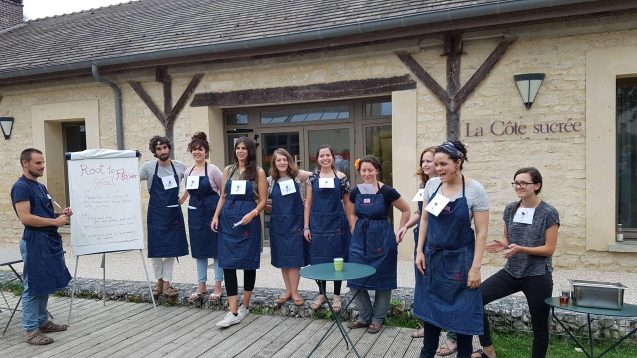 Jamilka's team, called "Root to Flower" was tasked at creating a vegetarian meal for school children.
They were able to create this menu in the pop-up kitchen at "La Bergerie" which led us all on a gastronomic journey!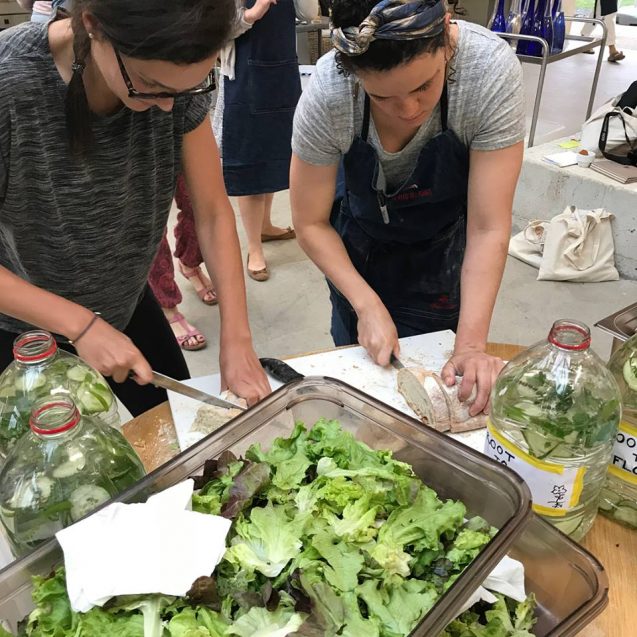 Starters: Tomato Soup with zucchini raw tomatoes, toasted almonds oats and raisins.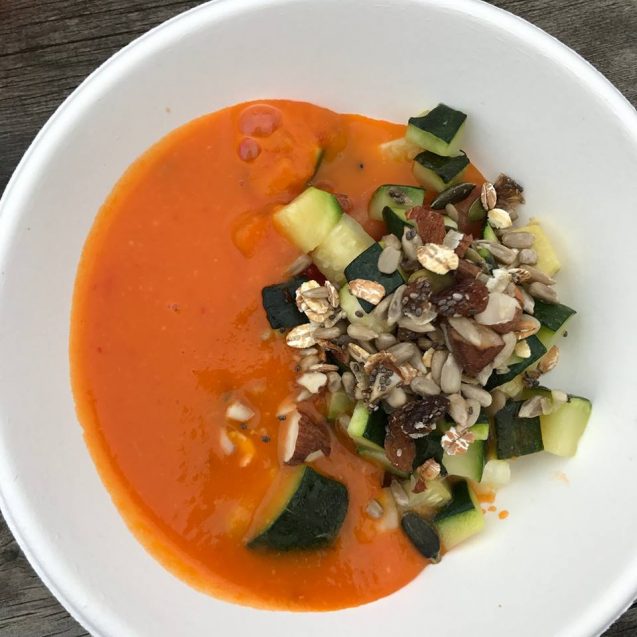 Main course: Whole Wheat Crepe with goat cheese, potoates, beets, beet greens, lentils and local lettuce.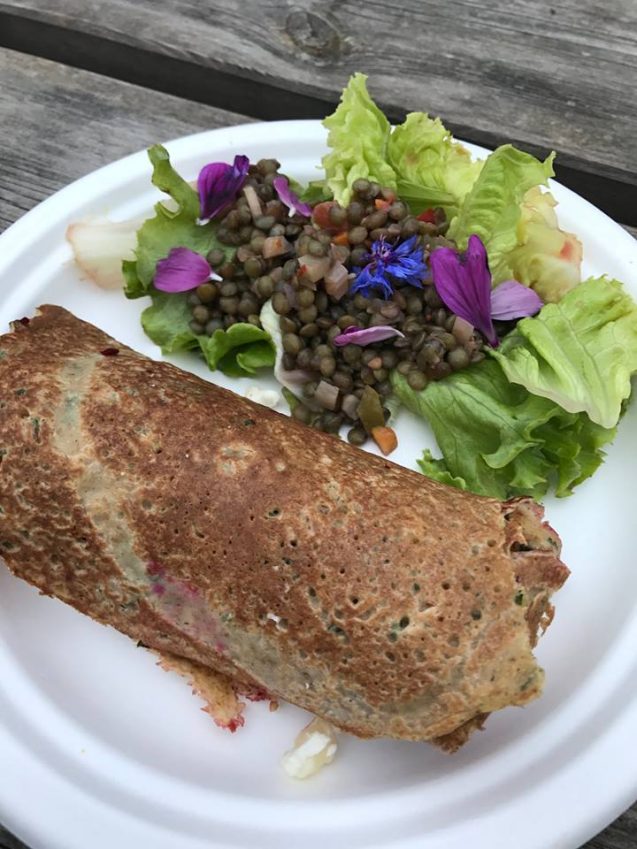 Dessert: Watermelon salad with rice milk pudding and verbena.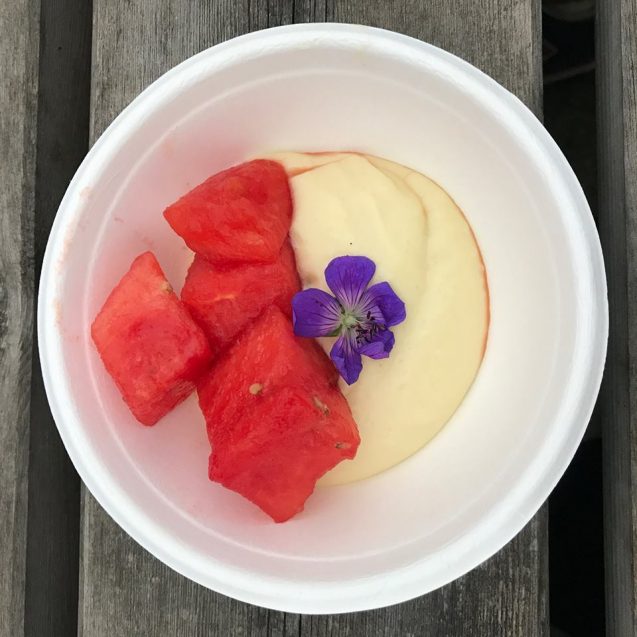 credit photo: www.senato.it
As an economist who has been in charge of public food service for 25 years, Maurizio founded a research consortium 15 years ago called Risteco, within which he started Eating City whose activities inlcude the study of the agro-food streams that fall on cities with a particular focus on Public Food Service.
In the last 14 years, an observatory within Eating City has created such studies which make it possible to understand how public food service has evolved over the last two decades, interpreting the numbers recorded in the financial statements of the companies that govern this market. The hidden truth emerges from the balance sheet data and explains the reasons why the workforce has been reduced, the kitchens closed and the meals conveyed to the canteen, favouring processed food.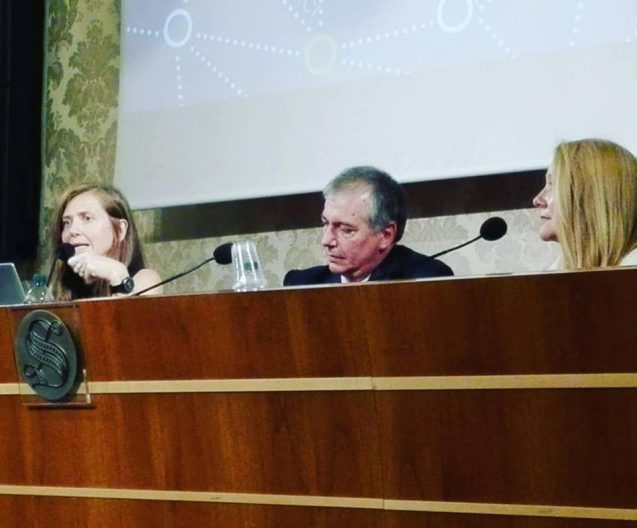 credit photo: FoodInsider.it
Watch the video by FOOD INSIDER IT (In Italian) where Maurizio Mariani explains to the Italian Senate :
the figures in Food Services from 1996 to 2016
the example of Turin which is emblematic of the evolution of the school canteens in Italy in terms of price for a meal paid to food service operators
who wins and who loses in the Public Food Service. The catering companies earn, but less, the agro-food industry loses inexorably value, while those who earn are the intermediation service that has absorbed all the value that was previously best distributed in the supply chain, while today, however, is concentrated on the ' middle man'.
Is there a connection between health spending and the process of industrialization of food? In the UK there are studies that link obesity and the availability of junk food in cities: where junk food is more present in supermarkets, the rate of obesity increases. If we look at the rate of health expenditure from 1996 to today and compare it with the growth rate of obesity, there is a strong doubt that there is a link between the two parameters.
The selection results for #EC_SC2018 are out! We invite all candidates to check their emails and, for those who have been selected, to please confirm their participation BEFORE Saturday 16th June
We are pleased to announce the 6th "Eating City Summer Campus", inviting 28 participants aged 22-32 working & studying around food sustainability: Chefs, Gastronomists, Nutritionists, Food Procurement Officers – F&B Buyers, Farmers, Fishermen, Foodies, young professionals… at anyone work or studying around food issues – are invited to share this challenging adventure.
The Eating City Summer Campus experience brings together young people, researchers, senior professionals working in the public and private sectors, opinion and community leaders and builds participants' capacity for learning and leading in the 21st century.
Click here for more information and to how to apply.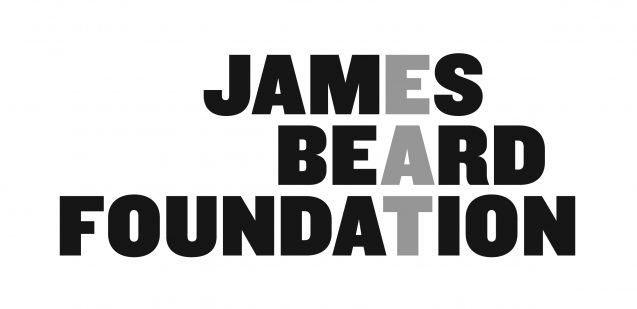 The James Beard Foundation (JBF) is one of the most well-known culinary organizations, whose mission is the celebrate, nurture and honor diverse culinary heritage in the United States through programs, industry awards, programs, conferences, and scholarships for aspiring culinary students and chefs as well as other industry professionals behind it.
Eating City attended the summit both as a professional partner of JBF and a participant bringing to the table this year's Summer Campus attendees; convening together with two hundred other food system experts, innovators and change-makers coming from media, business, science, politics, gastronomy and community to discuss this year's theme "Consuming Power."
The theme of the summit aimed to shed light on how consumers' power should be harnessed in transforming the food system trajectory. One of the speakers, Mike Lukianoff, Chief Data Scientist at Fishbowl, Inc., told the audience that we've accumulated more digital, social, sensory, and mobile data in 2017 than in the entire human history. The agreement in the room was that an average citizen indeed has determining power in changing the food production. Yet, the bigger challenge was to settle on the question – what are the tools or mechanisms available to shift that behaviour, and who controls them?
Although it lasted only for a day and a half, facilitators effectively curated thought-provoking presentations, debates between the speakers, and creative and dynamic group workshops to engage participants in understanding their role in capturing the power of consumers to advance the food movement.
It was a valuable learning experience for Eating City Youth to participate in an event where speakers with overwhelmingly different power and agenda in the US food system and beyond, debated shoulder to shoulder on the way to influence people to consider elements like sustainability and food insecurity alongside taste, price, and nutrition. Mehmood Khan, Vice Chairman and Chief Scientific Officer PepsiCo stated that their approach to, ultimately, gradually moving the consumer to more healthy, sustainable choices is about providing a diversified product set, including soda products with reduced sugar content next to conventional products.
Chef, author, innovator and James Beard Leadership Award Honoree Dan Barber mentioned how significantly smaller craft brewery industry serves as an example of a sustainable promoter that has a major market and can scale for impact, as barley is an excellent soil-supporting cover crop and soil health is one of the top challenges for the future of food system.
It would take a much longer post to list all the speakers and debated points, but it is enough to mention that this year's other Leadership Award honorees included co-directors of Food Chain Workers Alliance, Member of Congress Chellie Pingree, professor and author Joan Dye Gussow, and former UN Special Rapporteur on the Right to Food Olivier De Schutter.
When Eating City Summer Campus attendees participate in the process of writing a common "Villarceaux declaration", they engage in the process where different backgrounds need to come together to create pointers for the food system change. Even though the process is exasperating as much as inspiring because of the differences among participants and layers and complexities which reveal themselves, it is an experiment and experience for learning where to look for the common ground among diverging agendas.
At the end of the day, what drives us to continue engaging in difficult debates is not the variety and range of different approach to food system issues, but because it still remains unclear how different approaches from different stakeholders' support or cancel, meet or miss one another in the allegedly common goal of creating "good food" for everyone?
Photo of the EC participants from left to right:
Hannah Chatterjee – Philadelphia Food Policy Advisory Council
George Pitsakis – Philly Bread
Madeline Smith-Gibbs – Philadelphia Food Council
Brenda Mutuma – United States Department of Agriculture (USDA)
Maurizio Mariani – Eating City CEO
Sylwia Padiasek – Karen Karp & Partners
Akello Karamoko – Keep Growing Detroit
Jamilka Borges – Chef at "Spoon" Restaurant, Pittsburgh
Ana Puhač – Assistant to the CEO at Eating City