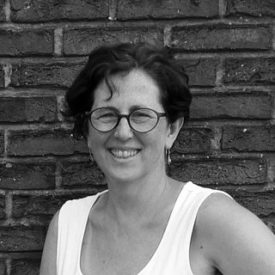 Karen Geyssens
As a social worker option social policy, Karen Geyssens took her first steps in the city of Ghent as a youth counsellor. After this she joined deputy major Martine De Regge as a social policy advisor on themes like social housing, integration, sustainable energy in buildings. Since 2016 she joined the cleaning and catering services of the City, providing sustainable cleaning and catering. Her background in social policy, politics and practical social issues provides a wonderful crossover.
The City of Ghent worked closely with ICLEI on sustainable procurement for some years now. Step by step Ghent is turning into a sustainable city and works on several fronts at once in areas such as green public procurement, sustainable mobility, social inclusion, circular procurement and of course sustainable food procurement.
Today the City of Ghent does not only want to feed people, and is facing global and local issues. Food has to be healthy, fair, climate friendly, resource-smart and affordable. The city has a unique position in the market. Every year it purchases a lot of goods so why not do this through sustainable procurement? As a city, we are aware of our impact on others and collaboration is necessary. Ghent is a laboratory for new ideas, innovative techniques, a place where hands are joined together to find better solutions. Things don't become circular and sustainable until you make them. The City (with its services) is a firm believer that together we create the future and make a lasting climate neutral and livable city for everyone.