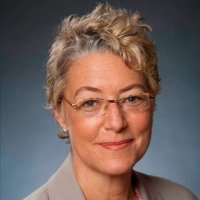 Karen Karp
Company president Karen Karp is an enlightened entrepreneur and respected consultant with over 25 years of specialty food retail, agriculture, and restaurant experience. Since 1990, when she founded Karp Resources, she has excelled at creating solutions for food system issues by building unique cross sector partnerships. Raised near the farms of Long Island, after studying art in college, Karen found herself pulled back to agriculture and into the food industry. She began her career in food as General Manager for a highly innovative restaurant group in New York City. In her move from art to agriculture, Karen has emerged as an influential voice for New York City's good food movement.
Karen holds a Bachelor's Degree in Fine Arts from Parsons School of Design (1982) and a Masters Degree from the University of Bath School of Management's Responsibility and Business Practice program (2001), winning honors for her thesis, "How Does Food Sustain Us?"
Karen farms oysters near her home in Southold, New York, USA.