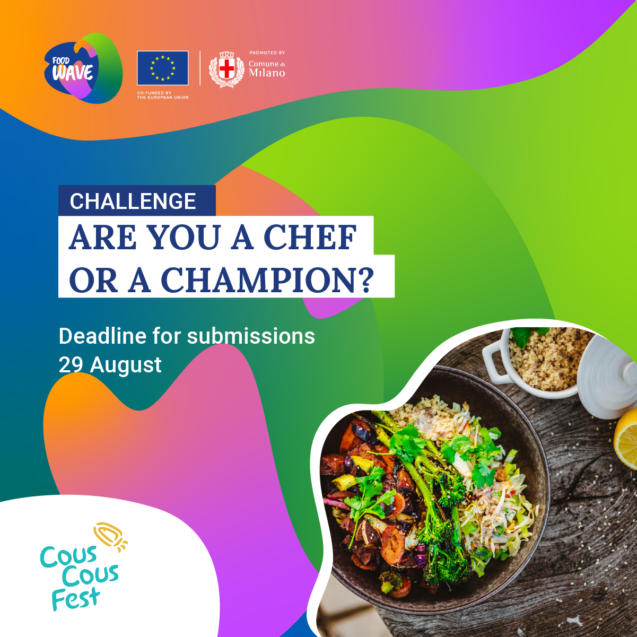 The challenge:
Prepare your couscous recipe, take a photo and upload it to the Cous Cous Fest website.
Get your friends to vote for you, and you could become the next Cous Cous Fest World Champion!
How to take part:
The contest is open to professional chefs who are foreign nationals (living in Italy or abroad) between 18 and 35. To take part, upload the photo of a couscous-based recipe made in a sustainable way (sweet or savoury), along with your curriculum and a description.
Each participant must accompany their recipe with the following caption: "Recipe for Food Wave Competition"
DEADLINE FOR SUBMISSION: 29 AUGUST 2021