Eating City's Director Maurizio Mariani was at the Italian Senate on 27th June to present yearly findings regarding the main financial indicators of Italian and international Public Food Services.

credit photo: www.senato.it
As an economist who has been in charge of public food service for 25 years, Maurizio founded a research consortium 15 years ago called Risteco, within which he started Eating City whose activities inlcude the study of the agro-food streams that fall on cities with a particular focus on Public Food Service.
In the last 14 years, an observatory within Eating City has created such studies which make it possible to understand how public food service has evolved over the last two decades, interpreting the numbers recorded in the financial statements of the companies that govern this market. The hidden truth emerges from the balance sheet data and explains the reasons why the workforce has been reduced, the kitchens closed and the meals conveyed to the canteen, favouring processed food.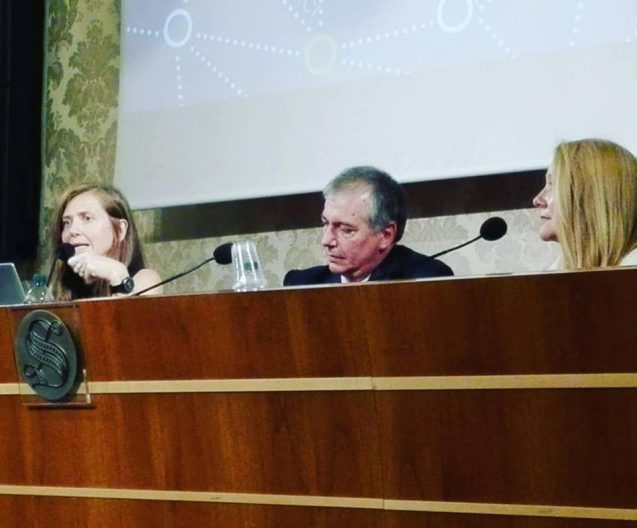 credit photo: FoodInsider.it
Watch the video by FOOD INSIDER IT (In Italian) where Maurizio Mariani explains to the Italian Senate :
the figures in Food Services from 1996 to 2016
the example of Turin which is emblematic of the evolution of the school canteens in Italy in terms of price for a meal paid to food service operators
who wins and who loses in the Public Food Service. The catering companies earn, but less, the agro-food industry loses inexorably value, while those who earn are the intermediation service that has absorbed all the value that was previously best distributed in the supply chain, while today, however, is concentrated on the ' middle man'.
Is there a connection between health spending and the process of industrialization of food? In the UK there are studies that link obesity and the availability of junk food in cities: where junk food is more present in supermarkets, the rate of obesity increases. If we look at the rate of health expenditure from 1996 to today and compare it with the growth rate of obesity, there is a strong doubt that there is a link between the two parameters.