There is no doubt about our current food system's unsustainability, but in absence of a consensual scenario, world leaders are still tempted to foster economic levers to the detriment of environmental aspects. The Milan Urban Food Policy Pact' s ratification by more than 133 cities worldwide highlights the will of cities to play a role in new cooperation models: urban centers are now home to half of the global population and they, strategically, bridge local and global interests. A flourishing context of innovative practices related to agriculture diversification, rural tourism and alternative food systems is echoed in the growing number of urban agriculture projects that transform cities in creative social spaces, where new solutions bringing significant improvement to sustainable food systems are designed and experienced (Schiff, 2013).
Such cultural effervescence must not overshadow the traditional competence of public food procurement as a leverage for the shift of paradigm.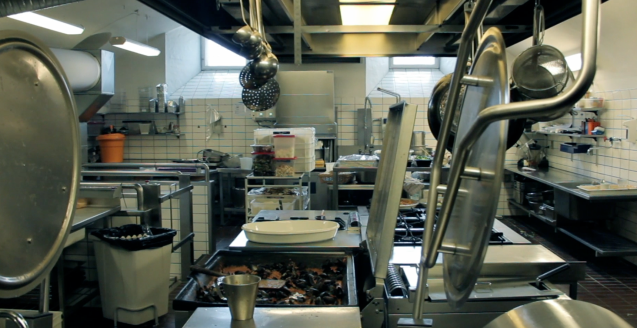 Today, 40% of calories are consumed out of home. The total social foodservice market of all Member States in EU-28 was valued €82 billion in 2013 (GIRA Foodservice, 2014). This is low compared to the 1.048 billions of euro of the annual turnover of the whole european food and beverage industry (Fooddrink Europe, 2014), but certainly relevant to give a significant signal. By experiencing that an in depth "cooking from scratch" re-engineering approach is propedeutical to high quality public meals, several pionniers have already paved the way to re-qualify Public Food Service (PFS) (Lacourt and Mariani, 2015). An effort is now needed to broaden the interest and attractiveness of cities for such a competence that is still too often outsourced at the lowest price.
Starting from the definition of a specific activity code to assess properly the economic weight of an activity that equals to 21 billions of meals served every year in EU. Acknowledging the potential impact of exemplarity to promote food education, social inclusion, local economy and to contrast the hidden costs of food waste and patients malnutrition in hospitals, not forgetting that public food services provides food on a daily basis to one european citizen every six. Therefore, the economic lever of public procurement seems appropriate to create suitable market conditions for more sustainable food systems and in the meantime it fosters local authorities's authoritativeness and efficiency to raise population awareness and promote synergies with civil society in the emergence of more sustainable food production and consumption patterns.
Schiff, R. (2013). The Role of Food Policy Councils in Developing Sustainable Food Systems. Journal of Hunger & Environmental Nutrition, 3(2-3): 206-228>
GIRA Foodservice, (2014), The Contract Catering Market in Europe 2009 – 2014 – 15 counties, for FoodServiceEurope, October 2014
Fooddrink Europe, (2014) Data & Trends of the European Food and Drink Industry 2013-2014.
Lacourt, I., Mariani, M. (2015). City Food Policies. Securing our daily bread in an urbanizing world. Le Château edizioni, Aosta. 176 p. ISBN 978-88-7637-186-8