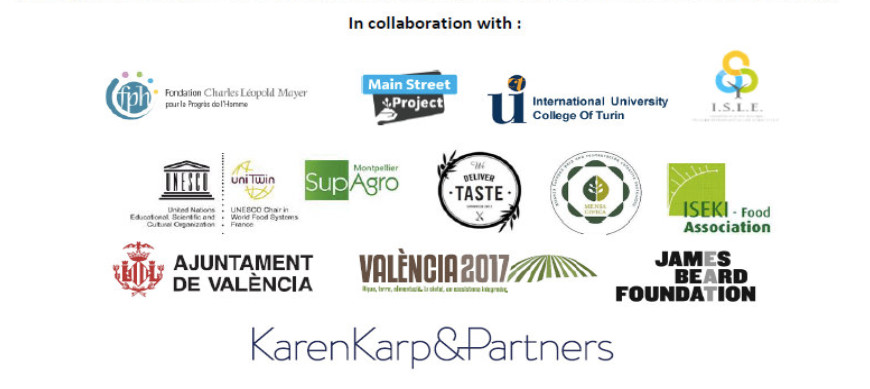 As usual this campus was open to youth interested in promoting sustainable food, including chefs, urban planner, farmers, fishermen, retailers, wholesalers, students and people from civil society working to encourage the use of organic & local food. However, due to the thematic of this year, focusing on Public Food Service, applications from young professionals enrolled by a public authority at local, national or European level, especially in jobs or activities related to food systems, have been encouraged.
"we were asked to produce a politically valid document – a declarations – that spoke for us all in one voice. During the first day of Campus we agreed however that yet another declaration would not be good enough, so we challenged ourselves even further to come up with a document with concrete and realistic action plans to reflect the measure we identified as most urgent in boosting the shift of paradigm. We sincerely hope our energy and creativity will be echoed in this text – the 4th Villarceaux Declaration."
Download the document prepared by the participants
The aim of this food related event is to celebrate food, culture and unity of people. It opens a huge platform for cultural exchanges as well as hosting people from different places and background. Different chefs share their recipes and tell stories behind them and also speak about nutrition.
It also triggers awareness and consciousness that food is culture and a way to celebrate life. It may bridge suburbs and townships.
On May 27th, within the biggest event of FORUM PA 2015, in Palazzo dei Congressi di Roma. This conference will introduce all the results of a survey on cities food policies launched by FORUM PA in 2015.
The event is organised by Forum PA in collaborazione with Risteco and Città del Bio, within Eating City Platform 2010-2020. The survey aims to show the level of awareness of italian public decision makers about city food policies. The results of the survey, that will be presented in anonymous and aggregate format, has been conducted within PanelPA, a tool developped by FORUM PA to deepen core issues to foster Italian Public Administration's innovation and modernisation.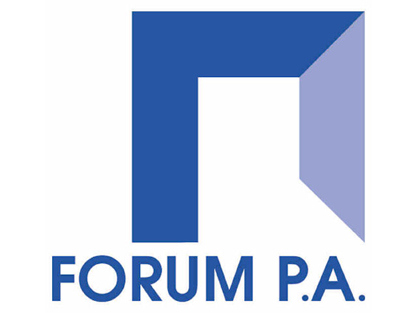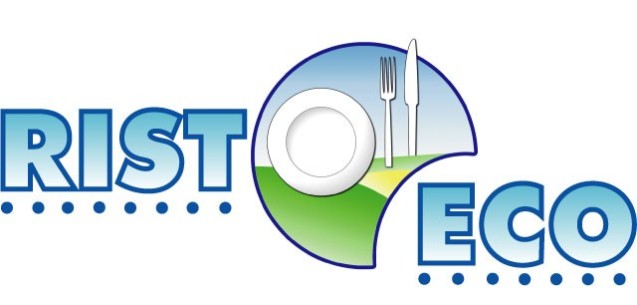 Following the very exciting experience of last summer, we are pleased to announce the third "Eating City Summer Campus" with 43 young participants from all over the world, aged 22-28, involved any aspect related to food, invited to share this challenging adventure.
Implementing food sustainability means a deep conversion of the whole food supply chain, largely based on replacing industrialized & standardized products by human know-how. Consequently, training is one of the main tools promoted by the participants of all Eating City workshops so far. Interestingly, many cooks working in public food service have the feeling that sustainability should be able to stimulate new professional vocations for what has been for too long a sidelined, second choice job. The same vision should apply to farmers as well, especially because development of local food supply chains cannot occur unless more young people decide to work as farmers.
That's why the Eating City platform has launched the idea to organize summer campuses open to youth working or studying any aspect related to food in order to increase their awareness and vision about sustainable food systems and also to create a new generation of decision makers able to take into account social, cultural and environmental value and to place people at the centre of economy. The Eating City Summer Campus experience brings together young people, researchers, senior professionals working in public and private sectors, opinion and community leaders, to build participants' capacity for learning and leading in the 21st century.
Eating City will organize the 3rd edition of the summer campus open to youths from the 5 continents to look at the relationships between our food system and the four elements essential to life such as water, fire, earth and air, and to write together a common declaration that will be handed in at the Milan EXPO and shared in front of a panel of experts.
Applicants, aged 22-28, must be interested in promoting sustainable food. They can be chefs, farmers, retailers, wholesalers, urban planners, students, and people from civil society working to encourage the use of organic & local food.

Food safety procedures aim to reduce foodborne diseases which are an important cause of morbidity and mortality worldwide, mainly caused by harmfull bacteria. Even in industrialized countries, food contamination still creates an enormous social and economic strain on societies. For instance in the USA, where HACCP, systematic preventive approach to food safety was first developed, about 48 million people (1 in 6 Americans) still get sick every year, of which 128,000 are hospitalized, and 3,000 die each year from foodborne diseases, according to recent data from the Centers for Disease Control and Prevention. The Food Safety Modernization Act has been signed by law in 2011 by US government and is confirming the widely shared trend that satisfying food safety standards are preferably met by the food industry, in a context that see the dramatic expansion in the global scale and complexity of the food system, thus leading to a decline in local subsistence production systems by leaving aside small scale producers and food artisans who are not equiped to reach those standards .
However, such strong belief must not hide the numerous negative repercussions that uncontrasted food industrialization trend has on the local economies worldwide, in particular employment and social inclusion, on environment (soil erosion, biodiversity reduction, climate change, water pollution etc.) and even … on human health. Indeed besides the statistics on foodborne diseases, the WHO also presents other worrying evidences on food related diseases among which overweight and obesity represent one of the most significant symtom of a rapidly growing threat to the health of populations in an increasing number of countries, as a consequence of increased urbanization and industrialization and the disappearance of traditional lifestyles.
Therefore if expectation rises for a paradigm shift in both planning and policy formulation, in order to ensure food access, foster inclusion and innovation, improve environmental management, enhance rural-urban linkages and provide policy guidance at global and local level, such wide field of thought and discussion must include a focus on food safety issues. Indeed, we need to learn from past mistakes and avoid repeating them by reformulating rulemaking and guidance development process and setting up new prevention-oriented standards that are also matching sustainability requirements such as food waste eradication, food security and sovereignty, protection of environment, people health and quality of life.

Outre les aspects économiques de cette perte, il faut considérer les effets sur l'environnement. Par ailleurs, tolérer silencieusement le gaspillage offre un mauvais exemple aux futures générations et annule les efforts pour garantir un repas équilibré d'un point de vue nutritionnel.
S'il est vrai qu'il est avant tout nécessaire de trier et quantifier les différents déchets pour appliquer des mesures correctives, relever le défi du gaspillage alimentaire et de la production des déchets va bien au delà d'une gestion correcte des poubelles et passe nécessairement par une volonté de prévention qui requiert différents niveaux d'action pour être efficace à long terme: politique et législatif, pour établir une nouvelle gouvernance, technique, pour revoir les procédés de production et culturel, par la dissémination d'une nouvelle culture alimentaire et la sensibilisation des acteurs et de la population.
Cette rencontre propose une réflexion concrète sur la question du gaspillage dans les restaurants collectifs, sur les avantages d'une correcte valorisation des déchets et également sur les différents mécanismes de prévention qu'il est possible de mettre en place.
Après une matinée d'échanges sur le thème de la production des déchets en restauration collective, les participants ont échangé leurs idées et identifié ensemble des thèmes clé qui leur ont ensuite permis de construire ensemble un plan d'action à mettre en place à court et moyen terme.

Introduction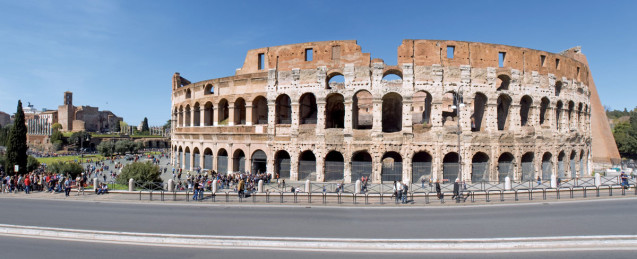 A growing number of local governments across the world are rebuilding their food systems through innovative public policy. Increased attention for urban food systems responds to the need to place food higher on the urban agenda. Urban food systems are an increasingly important driver for many other urban policies such as health and nutrition, education, occupation, tourism, transport, waste and water management, adaptation to climate change and social welfare. A paradigm shift in both planning and policy formulation is required in order to ensure access to food, foster inclusion and innovation, improve environmental management, enhance rural-urban linkages and provide policy guidance at both national and municipal level.
This 2days-workshop are focused on imaging an inclusive, innovative and sustainable urban food policies and on comparing experiences in planning and implementation of food strategies. Three working groups will focus on the following subjects that represent the pillars of Eating City Platform: Production, Consumption and Human Labour.
Three main questions to discuss concern: (Working Group)
From farm to kitchen: how to build urban food infrastructures? Building Community Kitchen or Community Food Centre that integrate food activities with the local agri-food provisioning area, enforcing urban procurement of local food and identifying the policy and regulatory environment of market.
Beyond the food pyramid towards food self-sufficiency? Searching for a new paradigm for a territorial food planning able to improve the local management of agri- food systems, both local and global and evaluate the local food provisioning area.
Considering the flows: how to reduce food miles and increase food travellers ? Most potential visitors want to taste fresh local products, traditional dishes, or regional specialities (even when they came back at home), as well as the farm and the places where those products are grown or made and the linked landscapes.

An Eating City workshop about raising the sustainability of food provision in Hospitals and Care Homes.
Over the past years a counter movement has started towards increasing the share of sustainable food in the care sector. Regional sourcing, reducing food miles, is one of the subjects under attention. Other subjects include limiting food waste in the whole of the food chain, starting with production and ending with consumption and including re-using wastage where possible. At consumption level there is growing attention for the taste of the meals provided; serving more freshly prepared food is one of the ways this is being worked towards.
In this 2-days workshop the key factors for a successful increase of the sustainability level of meal provision in the care field are being exchanged, explored, and evaluated. In the afternoon of the first day the issues mentioned above will be the subject of 4 or 5 short presentations.
On the second day three working groups will focus on the following subjects, that represent the 3 main pillar of reflections of Eating City Platform : Production, Consumption and Human labor.
In which ways can the production of meals for hospitals and care homes become fundamentally more sustainable?
Which role do sustainable prepared meals – including the increased use of fresh and regionally sourced ingredients – at the level of consumption?
What are the implications of a sustainable meal provision for the employability in this sector (does it require extra work force, special skills and knowledge, etc.).
The meeting will be concluded in the afternoon of the second day with an exchange and sharing of the outcomes of the working group discussions.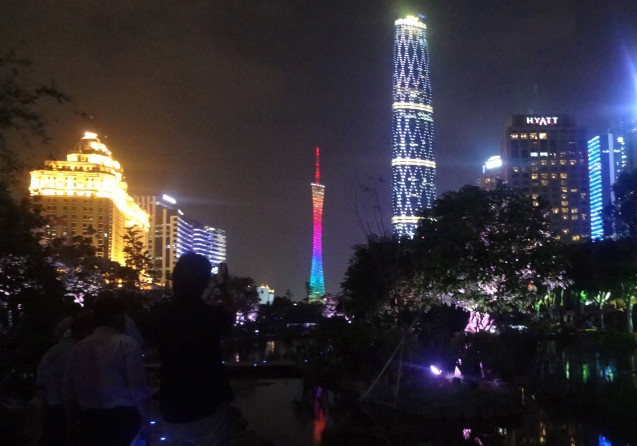 The conference has gathered people from different horizons, regions, countries, continents, to think about the many aspects of sustainable food systems. The participants have highlighted the necessity to create an international network involving as many countries as possible, and to share case studies in order to document feasible actions.
It has raised the question of unsustainable flows of food induced by  urban sprawling. Therefore the project highlighted the fact that the current pattern of development of globalized food supply chains is 1 – disrupting food-based economies at local level everywhere in the world, 2 – concentrating financial resources in the hands of few players, 3 – generating environmental inefficiencies by increasing road transport and food waste and 4 – generalising the production of standardized and unhealthy food.