"Youths & Labor – how and why Food service should be a lever to create job opportunities for the young generation"
We are pleased to announce the 6th "Eating City Summer Campus", inviting 28 participants aged 22-32 working & studying around food sustainability: Chefs, Gastronomists, Nutritionists, Food Procurement Officers – F&B Buyers, Farmers, Fisherman, Foodies, young professionals… at anyone work or study ing around food issues – are invited to share this challenging adventure.
Who can participate?
Applicants, aged 22-32, must be interested in promoting sustainable food. They can be Chefs, Gastronomists, Nutritionists, Food Procurement Officers – Buyers – lawyers, Farmers, Fishermen, Foodies –  Young Professionals or Students. They must speak fluent English.
28 youths will be selected : 20 European and 8 International participants.
Accommodation and travel are free of charge.
Applications are now closed 
In collaboration with: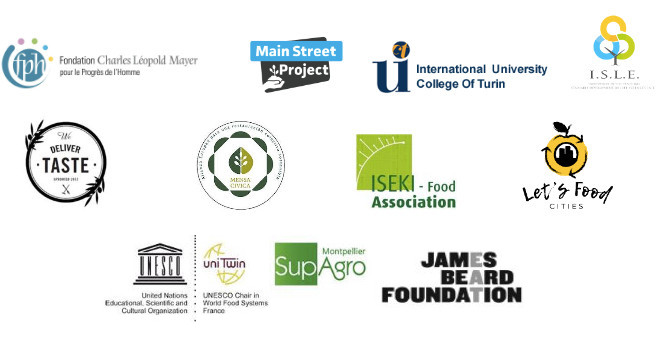 Invited Speakers
The EC Staff
Focus Group - Nutrition
Facilitators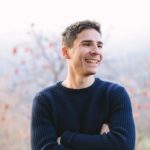 Giampiero Mazzocchi
Ph.D. student in Food Policies
31 years old, from Ascoli Piceno, Italy
I am Ph.D. student working on Food Policies and connections with urban and peri-urban agriculture. I grew up watching my grandma making "tagliatelle", a typical italian pasta, talking with her and hearing stories of the past. Very passionated in my studies, I think that food is the main bridge connecting cultures and generations. My willingness is to create the conditions to reconnect people with food and agriculture. "Eating is an agricultural act!" (Wendel Berry)

Jeanne Tantot
Nutritionist and food sociologist
27 years old, from France
Jeanne Tantot, nutritionist and food sociologist, anthropologist, 27 years old, from Vaison la Romaine (France). I am a young researcher on the "food of tomorrow" and it acceptability by the society. Specialized about new vegetable proteins sources with ethical and ecological behavior, i enjoy life, food, sport, theater, traveling and smiling.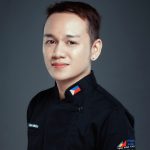 Jam Melchor
Chef
30 years old, from Philippines
Jam Melchor is a chef and local food champion from the Philippines. He established the Philippine Culinary Heritage Movement, a not for profit movement dedicated to the promotion and preservation of the Philippine culinary heritage and gastronomy. He is also the convenor of the Slow Food Youth Network Philippines. In 2017, the Università degli Studi di Scienze Gastronomiche (University of Gastronomic Sciences - UNISG) in Pollenzo, Italy through its annual Le Tavole Accademiche opened its kitchen to the culinary expertise of Chef Jam Melchor, He presented, prepared and served savory Filipino dishes that opened up their palates to asian flavors and feed their knowledge about Filipino food culture.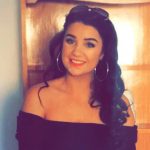 Shannon Quigley
Dietician
25 years old, from Kilmarnock, Scotland, Regno Unito
I am a Dietician from Kilmarnock, Scotland. Having a real enthusiasm for all things food and health since a young age, I was able to channel this passion into a career that keeps giving me the opportunities to play a role in the tackling of Scotland's childhood obesity epidemic. Growing up in Scotland, I experienced first-hand as a pupil, all the initial changes that were made to school meals. With childhood obesity at an all-time high in Scotland, I will be looking at what I can do differently with the food contracts, changing the current market, reducing food poverty within the area and providing the best start to all children. I hope to focus on how we can provide sustainable food for children in Scotland at a time where both obesity and poverty are reaching alarming levels.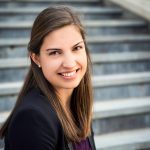 Cinta Peerdeman
27 years old, from Netherlands
I grew up with Indonesian and Italian influences which probably triggered my passion for food and love for eating together with family and friends. I have a background in sustainable energy and innovation and I have a drive to evolve sustainable food systems for widespread accessible good, clean and fair food.
Tomáš Olšan
PhD student of physics
29 years old, from Czech Republic
Traveler (30 countries visited so far) interested in local cuisines. PhD student of physics in Czech University of Life Sciences. Organized several international food nights for a group of 6-10 people. Love to cook for friends and share a meal with them. Currently on a ketogenic diet. Favorite cuisines: indian, japanese, turkish.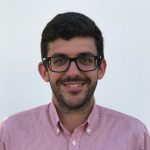 João Lima
Nutrition and Dietetics Professor
28 years old, from Portugal
"I'm a young nutritionist and Nutrition and Dietetics Professor, in love and dynamic within that science, involved with my city and with my country: I consider myself as focused on what we eat; in the food sciences; food consumption and nutrition! Very recently, I discovered that I wanted to be an active agent in modulating food consumption; specially throught the Mediterranean Diet - a lifestyle pattern, immaterial heritage; a bastion of sustainability and truly Portuguese."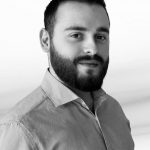 Ermolaos Ververis
M.Sc. Chemist, Food Scientist
27 years old, from Mytilene, Lesvos Island, North Aegean, Greece
Following my interests, I have managed to balance my professional life between Chemistry and Food Science, with experience within Europe and overseas. I believe that combining knowledge and competencies from different areas results to better ideas and more effective solutions.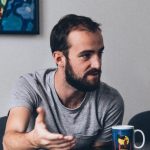 Thibault Geerardyn
Rikolto, Sustainable Food Systems
25 years old, from Antwerp, Belgium
Working for Rikolto in Belgium I try to contribute to face the global food challenge by stimulating social entrepreneurship in food & agro in different countries (Peru, Tanzania, Indonesia and Belgium). Besides that, I work on the Food for the Future project in Belgium, in which we try to fuel the debate on our future food (focus on three crops: seaweed, pulses and quinoa) from practice (through experimentation, eductation, innovation, co-cration, sensitization…).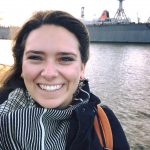 Alaina Webber
Director of Hospitality at Brew Gentlemen
2018 years old, from Braddock, Pennsylvania, USA
I create communication systems across business functions and foster relationships with our community, customers and distributors. Building on previous experience in food system reform, I believe food and beer belong together and focus on uniting the two through advocacy and meaningful experiences.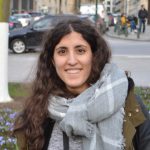 Eirini Botsi
Dietitian-Nutritionist
25 years old, from Athens, Greece
Being an active and athletic person all my life and having a strong desire to help other people I decided to become a dietitian. Now I am a master student in clinical nutrition and I never stop looking for lifelong learning seminars. My hobbies are travelling, sports and nature activities and I try my best to combine them with my work. I love my field and the possibilities that it has to make a more sustainable environment, to inspire people for healthier lifestyle habits and wellness, to prevent disease and cure body and soul.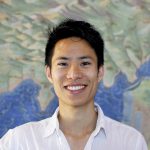 Eliot Gee
Researcher at Bioversity International, Rome
27 years old, from NY, New York, United States
I am a Research Fellow at Bioversity International, Rome. My longstanding interests in anthropology, photography, film, cooking, and cross-cultural education converged in London, where I received an MA in the Anthropology of Food at SOAS, while also teaching Chinese cooking to British GCSE students. Since then, I have become fascinated by the role food plays in migration, health, and farmer security. I currently work in Rome for a multi-country research for development initiative (www.b4fn.org) that promotes a variety of indigenous crops for nutritious diets, resilient livelihoods, and long-term sustainability.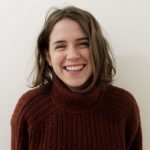 Lola Zlokapa
26 years old, from trieste, italy
During my childhood I was lucky enough to understand what real food is. The always-too-short summers spent at my grandfather's farm taught me a lot. If we respect Nature, also our food will be tastier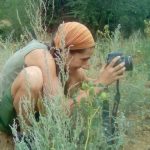 Elena Escaño Lopez
Farmer in the Dehesa
28 years old, from Cortegana, Spain
I am in love with each interactive component of the ecosystem, and its final resoult through amazing unique flavours. We raise 100% iberian pigs together with some other local animals and gardens....We truly believe in the future by building sustainable food system. Passionate about effective communication by means of food, tradition and time.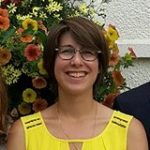 Marie Flore Doyen
Agronomist
25 years old, from Montpellier, Montpellier, France
I am an agronomist (Engineering School of Purpan – France) specialized in Innovations And Policies For Sustainable Food (SupAgro Montpellier - France). I believe that we need urban and territorial food policies to foster the transition toward sustainable food systems. Strong of their democratic legitimacy and their knowledge of the local context, I am convinced that local authorities can become the keystone of a better food governance.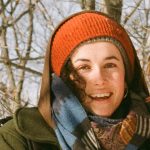 Héloïse Ferber
22 years old, from France
After Highschool, I picked up my backpack and chose the school of Life : I travelled for two years in Europe and Asia, working in organic farms and alternative communities. On the road I also found myself a passion for cooking and being now a graduate from cooking school I wonder on how creative cuisine, sustainable farming and the knowledge of traditions could join together into feeding the world of tomorrow and bringing Peace.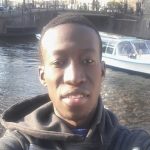 Calvin Nelson
25 years old, from Accra, Ghana
Calvin, raised with Ghanaian-Liberian culture is a food and agriculture enthusiastic, he has been engaged with many community initiatives from conservation and climate smart agriculture to food and nutrition. As a student leader he is currently serving as the Regional Exchange Coordinator for the International Association of Students in Agricultural and related Sciences (IAAS-AFRICA). With his interest in agriculture he holds a BSc. In Agricultural Economics and Extension. He believes with substantial investment in Agriculture in the African Region, the region can overcome the challenge of youth unemployment.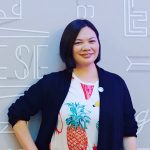 Christine Tran
Doctoral Student, Grantmaker & Writer
35 years old, from Los Angeles, California, United States
I am the daughter of Vietnamese Boat People Refugees and a first generation high school graduate. From personal experiences, I know the impact effective policies and programs have on society. I am a scholar of educational policy and family engagement efforts. My dissertation research focuses on equity in school nutrition implementation. I am passionate about telling stories, connecting systems, and addressing inequities.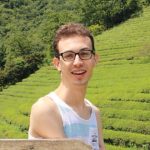 Mahmoud Moussaoui
Food blogger
22 years old, from Rabat, Marocco
In love with the culinary world for its power to connect people but also, for being a field where creativity does not have limits, I started a food blog to share my passion. Right after my graduation as a software engineer, I decided to follow my passion and made my job related to it by working as a project manager in a communication and strategy culinary agency. I also do consider that the culinary field is not only the process of cooking, but it starts way before form the process of farming ingredients. It's a related chain where every single element has it's own importance.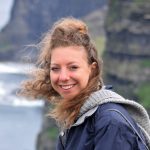 Giulia Gallo
Student Food Sciences
21 years old, from Italy
I'm studying Food Sciences and Cultures, because I'm passionate about all the world around food, from health to environmental protection, in particular about sustainable production and food security and so the access to food. I think all the best comes from nature, so we have to preserve it in every situation.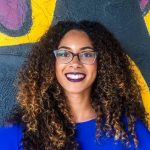 Miah Ulysse
24 years old, from Minneapolis, USA
Life experiences (like many of us) have brought me to this work. I am passionate about developing a cooperative, systems-based food movement that heals and supports Black, Indigenous, and other systemically dis-invested people in my community. I hold a BS in Food Systems and have experience managing marketing/branding, building infrastructure for community food systems-focused organizations, and developing local food policy.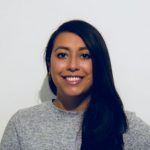 Heidy Rojas
Lawyer and Philosopher
27 years old, from Bogotá, Colombia
Deeply passionate in food and eviromental topics from the legal and holistic perspective. I am interested in preservation of the enviroment and I oriented myself to food production systems like agroecology, organic and dynamic farming. Willing to make changes in small communities in my country.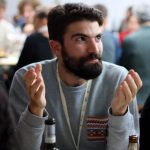 Vincenzo La Forgia
Gastronome
27 years old, from Turin, Italy
After being graduated at University of Gastronomic Sciences in Pollenzo, Italy, I now work there as a fundraiser. I am in charge of developing relationships between UNISG and food companies through the creation of "ad hoc" plans. The goal is to improve them from the inside thanks to innovative and more sustainable approaches. I strongly believe in food and sustainability education as instruments of change able to build a better quality of life for all.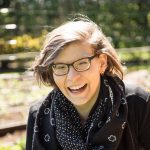 Christina Conell
Nutritionist
32 years old, from USA
Christina Conell is a veggie-loving carnivore that began her career at the US Department of Agriculture's Food and Nutrition Service in 2010, where she has worn many hats, from leading the agency's training and technical assistance efforts related to buying local foods for federal Child Nutrition Programs to overseeing USDA purchases for school meals. She's passionate about making sure America's children have access to the best food possible and ensuring that federal programs are leading the way in terms of environmental and economic sustainability.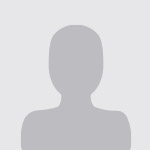 Lorenzo Grossi
27 years old, from Italy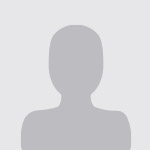 Marina Ilusca
29 years old, from Moldova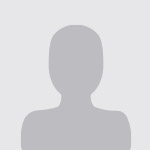 Yuki Nagakawa
23 years old, from Japan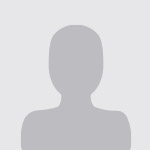 Tobias Maier
27 years old, from Austria
in
Eating City Blog
by Corinne Stewart
#EC_SC2018 – The 2018 Eating City Summer Campus Call is now open!
The selection results for #EC_SC2018 are out! We invite all candidates to check their emails and, for those who have been selected, to please confirm their participation BEFORE Saturday 16th June We are pleased to announce the 6th "Eating City Summer Campus", inviting 28 participants aged 22-32 working & studying around food sustainability: Chefs, Gastronomists, Nutritionists, Food Procurement...